Ed Balls has warned that Labour is set to stay out of power – and he is unlikely to make a political comeback – until the party's membership better reflects the wider public.
In an interview with HuffPost UK, the former Shadow Chancellor said that Labour was unlikely to win a general election unless Jeremy Corbyn quits, changes direction "substantially" or restores rules to give MPs and unions more of a say.
The 'Strictly Come Dancing' star said that while he had received huge public support for his appearances on the show, it was "too early" to decide on a return to Parliament.
In the wide-ranging interview, he also:
* revealed Corbyn still hasn't contacted him since his Strictly exit, though a spoof caller pretended to be the Labour leader
* said schoolteachers have texted to say his TV dancing has been used in school assemblies to show pupils how 'anyone can improve'
* claimed Strictly was part of 'the longest mid-life crisis in history'
* admitted his worry that the public would see him just through 'the prism' of politics if he returned to the Commons
Speaking for the first time in detail about the prospect of a return to his former Westminster seat in Yorkshire, Balls pointed out that he may not have a chance of contesting it after boundary changes in 2018.
He also suggested that the new left-wing party membership would make any comeback in any seat more difficult.
Asked if he could plausibly get selected in his old Morley and Outwood constituency or elsewhere, he replied: "You are asking a focused question which actually is the broader question about the leadership of the Labour party and its future direction and the role that members play.
"I think the problem is that the Labour party now has a membership which is quite different, in most seats, from the local Labour voters. That is very problematic.
"In Morley and Outwood we had 300 or so on election day [2015] and it's now over a thousand. They certainly vote in important elections. So if you were a sitting MP your first priority would be to understand who they are, but that's not what I've done."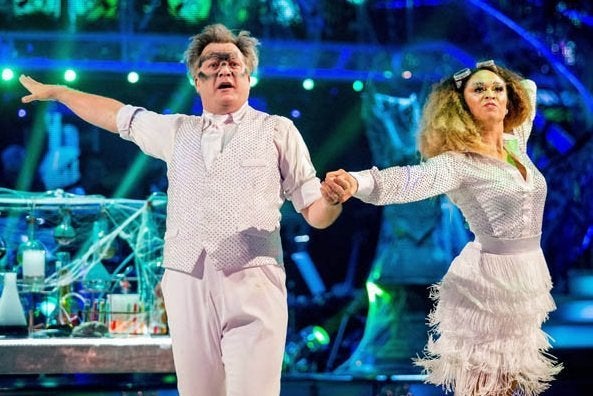 Balls backed deputy leader Tom Watson's idea of restoring the 'electoral college' – of MPs, unions and party members – that once selected Labour leaders.
"I think Tom was totally right to say in the autumn that we should reconsider the electoral college.
"There are really good reasons why left of centre parties have not had simple OMOV elections and have had electoral colleges in the past."
He said that unless such a change occurred, Labour was unlikely to win another general election.
"If you knock out the electoral college and see this big change in membership with a lot of people returning, surely at some point sense will prevail and people will realise that you can't have a leadership which has diametrically opposed views to the people you need to persuade to vote for you.
"And therefore in order to win we have to decide to return to a more centre left platform and leadership, I don't see structurally how that happens with this membership like this."
Balls said that the options facing the party were stark.
"You either change to an electoral college and give again a bigger choice to people whose job is to be in touch with the voters rather than simply the members, which is what MPs are for.
"Or you have to have a big shift in the membership through recruitment which is just an incredibly difficult thing to do, when you are talking not about returning activists but people who need a Labour government but have busy lives and don't naturally join political parties. This is a very, very difficult thing do to."
The former Cabinet minister said that Corbyn could still quit before the next election.
"I think that it's not impossible he will see sense and realise that he can't win and choose to trigger a leadership election before 2020.
"He's got a mandate from the Labour party membership in September so he could and still can choose to go on a very substantial political journey and realise that in order to win you can't only appeal to an Islington voter, he's got to appeal to a Morley voter as well. But I don't see any sign of that yet.
"So one the one hand he could decide to shift toward electability. But he could also realise that he can't do it and he could hand over to somebody who has more potential. "
The Tory-held seat of Morley is set to become a safe Labour seat after boundary changes in 2018, after taking a chunk of the neighbouring Batley and Spen.
But Balls said that new Batley MP Tracey Brabin was in pole position for the new seat.
"The rules are that it's sitting MPs first and I'm not a sitting MP, I have no standing or status at all. If I'd been the MP for Morley then I'd have become the MP for the new seat. So that [route back to Parliament] wouldn't be an option anyway."
He insisted that he had not gone onto the BBC TV dancing show with any secret plan to get back into politics.
"The thing about Strictly Come Dancing, and the last three months and the amount of exposure, is that if I'd had a hidden agenda or a plan, everyone would have seen it.
"You can't cover things up. I don't feel as though I haven't to convince you that I haven't got a plan."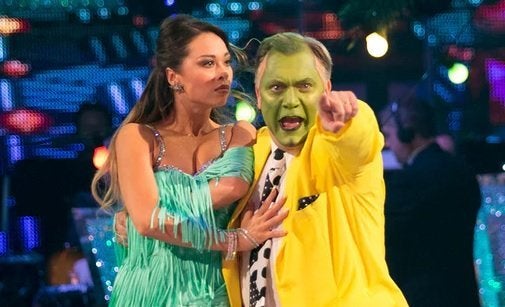 Asked whether the public at large would be more open to his views on politics after Strictly, he replied: "It feels like it's too early to even think about that question.
"The prism of politics is really thick and the refraction of it means that when people look at you through that prism, they never ever see you. They only ever see the refraction.
"Strictly takes away that prism. But I think if I was a politician again, the prism would be put back. Who knows? I don't know but my instinct is that would happen."
Balls won praise from Theresa May, David Cameron and George Osborne after his exit from Strictly last week.
But he revealed that Jeremy Corbyn hadn't been in touch – at least not the 'real' Jeremy Corbyn.
"I've had a lot of support from Prime Ministers and former Prime Ministers, former leaders of the Labour Party, former leaders of the Conservative Party.  George Osborne.
"It was very nice to have a tweet of support from David Cameron on Saturday night. He waited until I was defeated before he sent his support, but it was a really nice tweet. And Katya was really impressed to have a former Prime Minister as well as a current Prime Minister supporting us.
"And then on Monday I had a call from Eleanor who works with me to say 'It's really odd, but I've just had a call from Jeremy Corbyn'.
"'He wanted to speak to you directly and get your mobile and could you call him back straight away because he wants to congratulate you and say you've obviously done really well and we should think how we can work together in the future'.
"She said can we set up a call in the next half hour, and he said 'I'm just going into a meeting, but can you just call Kat in my office and sort it all out'. Eleanor said 'it did sound just like him and it's the kind of thing he'd do.'
But Balls was much more sceptical.
"I said 'Well, I think it's 99% certain that this was a spoof because I don't think Jeremy Corbyn would be ringing to congratulate me.
"'But on the 1% off-chance that this wasn't some Australian radio programme or BBC Leeds, ring his office to say we've had a call'.  So she called his office and it was in fact a spoof. But it was a most convincing spoof.
"So, I've had Gordon Brown and David Cameron, George Osborne, Michael Gove, but not Jeremy Corbyn."
Wife Yvette Cooper, the chair of the Commons Home Affairs Committee, has joked that his appearance on Strictly is his equivalent of a middle-aged man buying a motorbike.
Balls told HuffPost: "I've had the longest midlife crisis in history!
"I've had a midlife crisis since 2010, after the Labour leadership. I'm seven years in and going strong. I think I've embraced it."
Replacing Len McCluskey as leader of Unite could "definitely" help Labour to get a new leader ahead of the next general election, Ed Balls has suggested.
The former Shadow Chancellor said that the left-wing leader of Britain's biggest union was "not of the Labour Party" and didn't have its interests at heart.
Balls said that defeat for McCluskey in a general secretary election would be a "staging post" on a route to giving MPs and unions more of a say over the party's leadership rules.
He added that Gerard Coyne, the expected challenger to McCluskey, had done a "really good job" in protecting workers' jobs and conditions.
Balls spoke out as he also warned that Labour "seem to have gone backwards" on pledges to reducing migration, moving it further from the voters it needed to win a general election.
McCluskey, who has proved a crucial ally to Jeremy Corbyn during this summer's attempted 'coup' by shadow ministers, is due to end his current five-year term in 2018.
On Wednesday, the Unite chief played down the speculation but refused to deny suggestions that he wanted to fast-track elections for his own post to coincide with elections for the union's executive committee.
If he wins, he will almost certainly be Unite leader up to the 2020 general election, strengthening both his own position and that of Corbyn.
Unite remains one of Labour's biggest donors and its members have key votes on the party's ruling National Executive Committee, which decides on leadership rules.
Balls said yesterday that Labour would only win if its membership better reflected voters and if it restored the 'electoral college' of MPs, unions and members to get a new leader.
Asked if the replacement of McCluskey was one route to restoring the 'electoral college' and changing leader, Balls replied: "There are a number of staging posts along the way and that's definitely one.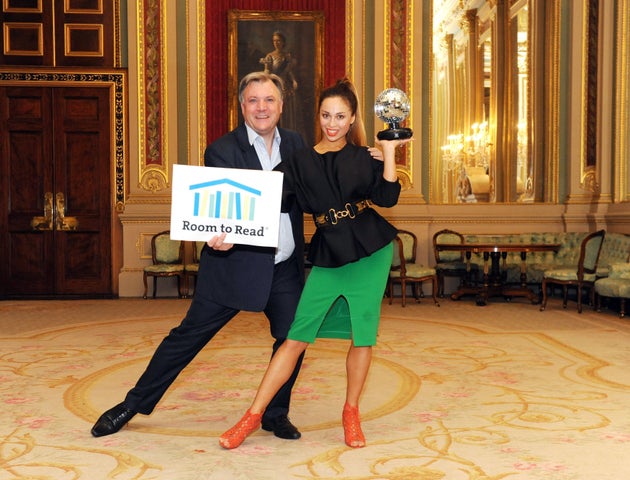 "The one thing Len McCluskey was always very clear with me about, pre-2015 when I would talk to him as Shadow Chancellor, is when I would say to him 'this is what we need to do for the Labour party', he would always explain to me he wasn't really of the Labour party – and that wasn't really his background or where he came from.
"And therefore appealing to him on behalf of the Labour party wasn't really going to work.
"Now that's a problem when that's the attitude of the largest trade union. He obviously will feel differently now that Jeremy Corbyn is leader but that's partly because Jeremy Corbyn is being supported by many people who've not been in the Labour party for a very long time."
Asked about Coyne, the Unite West Midlands regional secretary seen as a 'moderate' challenger to McCluskey, Balls said:  "I've known Gerard for years I think he's done a really good job as regional secretary of the West Midlands.
He added: "But I'm not close to what's happening in Unite at the moment."
As part of his wide-ranging interview with HuffPost UK, Balls also said that labour had to persuade voters it was in touch with their concerns on immigration, declaring that EU freedom of movement has "had its day" in the UK.
"Before the last election Labour was talking about reducing migration and we seem to have gone backwards.
"What people want to know is that you are going to have controls, people want control, they think that numbers need to come down.
"I've been consistently arguing since 2010 that while migration is good for our economy that it needs to be controlled and managed and that free movement has had its day.
"It's increasingly unsustainable, you've seen the same pressures mounting in other countries. Politics has got to face up to this. It's neither sensible to shut your borders or to have open borders and free movement, you need a managed process."
Balls added that Theresa May had to draft a transitional Brexit plan that reformed migration while maintaining as much trade as possible with Europe.
"I think the rest of Europe will get to the point where they understand that this has to be managed. But the challenge is for that to happen on a timetable which can get us to a sensible outcome for Brexit rather than a much more economically damaging one.
"I think it's vital that politics in our country accepts the result of the referendum and makes it work. I argue for a Brexit which is quite close to how things would have been in a reformed Europe outside the single currency, rather than a lurch to a more isolationist Britain. But we need to take the time to get there.
"It's going to take time for Britain and our European partners to work out what the right long term relationship is."
Balls also talked in depth about his own political future, admitting that he felt the pull of public service but was unsure about his next steps.
He said that in the UK, former Prime Ministers didn't have the same status and public platform as former US Presidents, and it was difficult to find a new role.
"That's talking about Prime Minister, when you move to people who have not been Prime Minister, it's a bit more open.
"I was a Cabinet minister, I was a Shadow Chancellor, I was someone who wanted to be Chancellor and didn't become it. Your career didn't end in a complete way."
In his new memoir, 'Speaking Out', Balls says that helping individual constituents remains among his most cherished achievements as an MP, and he misses that direct connection "very much".
He told HuffPost: "That purpose, and public service is a similar way of saying it, is something which is really driving."
Balls said that if he did well or badly on Strictly Come Dancing or did or well or badly in TV interviews these days, "it doesn't matter to anybody else other than really me". "If I do well, that's good, but if I do badly who really cares?
"Whereas if you are being the Shadow Chancellor or Chancellor, then you have have a responsibility to your Shadow Cabinet, your Cabinet, your party, your colleagues, to the people whose lives will be made better or worse whether you make the right or wrong decision, and that is a different realm and scale of purpose. It's not about self."
He said that Cameron's own departure underscored how precarious political life could be, and how politicians had to do something to come to terms with their losses.
 The former PM's tweeted congratulations after his Strictly Come Dancing exit suggested he had finally let go of his approach to Balls as "the most annoying man in Britain".
"In 2015, I was defeated. You could see him thinking 'aha, vindication after 2010'. And 18 months later, there has been a big turnaround, and the guys who were in 2015 triumphant are all out.
"When you have something taken away, it makes you more thoughtful and reflective, and you think about what was and what's gone, maybe it gives you a bit more humility.  David Cameron was on the top and he's crashed down.
"And maybe as I experienced after 2015 that period to reflect and think how up and down it is and how things can be in your hands and then go, how ephemeral it is, there's him out, thinking 'what have I got to do other than write my memoirs?'
"And I've got this new thing which everybody is enjoying. It shows he's coming to terms with his change that he decided to congratulate me."
Balls said that his old rival George Osborne, who has kept in touch over the past year, was clearly still interested in front line politics.
"I don't get the feeling that he's given up on politics at all. Whereas I genuinely don't know how things are going to turn out.
"I've not done a [Michael] Portillo and decided to rush back and do a by-election within six months, I've not done a George Osborne and decided to set out my manifesto.
"When he says he's going to throw himself into science or artificial intelligence or something new, that makes sense to me. I think a backward-looking hankering, 'If we had won the referendum'..I think that can be quite debilitating, I don't think he should be the Foreign Secretary across the water.
"In some ways David Miliband has had a great time doing his New York work but every time he comes back into British politics and says how it would have been, it seems to have more pathos than vision."
"Last week, while Philip Hammond was doing his statement I was doing the tango. I was practicing with Katya in a dance studio in Old Street and then popping out next door to get a Vietnamese take-away.
"I said no to every interview and request because I don't really want to be a semi-detatched commentator on Budgets, you need to be on the inside. I didn't want to be the Shadow Chancellor in exile. It's not my job.
"But I saw on Twitter the reams of comments about the similarity between the platform we won the election on and what Hammond did.
"When Paul Johnson at the IFS the next day mimicked Michael Heseltine by saying 'It's not osborne's, it's Balls', I had a wry smile.
"But I worried about the future of our country when I looked at the fiscal numbers.
"I felt some sympathy with Philip Hammond because he's been handed a very difficult political inheritance because of the combination of Brexit and the nature of the Cabinet he's now in. I have a lot of understanding of how hard that is for him."
But he said that dance partner Katya Jones could see how the politics distracted him from his Strictly practice.
"Katya had a very strong view about this, if I ever start thinking too much about Brexit or politics, it would put me off for hours.
"Once, she turned to me and said 'will you stop thinking about the country?! The country isn't going anywhere, get back to the dancing'."
The original article is available on the Huffington Post.
Posted November 30th, 2016 by Ed's team